DRUG AWARENESS PROGRAM
(DAP)
Striving to teach all children & parents about the dangers of illegal drug use.
The Benevolent and Protective Order of Elks welcomes you to the resource center for the Elks National Drug Awareness Program – the largest volunteer drug awareness program in the United States. We are very proud of our dedicated army of volunteers who freely give their time and talents to this most noble cause. The Elks are committed to eliminating the use and abuse of illegal drugs by all members of society and believe that in order to ensure a bright future for our country, it is essential that our children be raised in a drug-free environment.
Interested in using the Drug Awareness Program Trailer? Click the button below: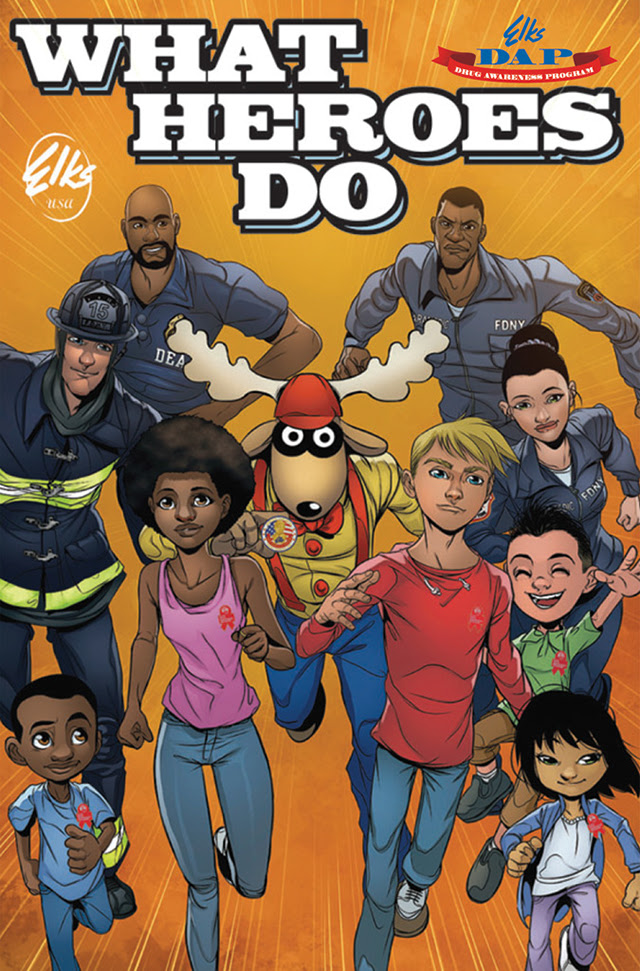 New Comic Book Order Forms Available!
Order your new comic book today for your Lodge to use at a school or special event.
ANTI-DRUG CAMPAIGN LAUNCHES TARGETING YOUTH
ELKS Drug Awareness Program and the DEA partners with SMOSH, a widely popular digital comedy youth-targeted site for apowerful & emotionally driven campaign to bring awareness to the long-term effects of drugs through the organization's very first digital and social anti-drug campaign.
DRUG AWARENESS POSTER ESSAY AND VIDEO CONTEST – "WHAT HEROES DO"
Grab your pencils, markers, keyboards and video recorders. The Elks Drug Awareness Program offers contests for you to demonstrate your commitment to a drug-free life. The theme for the 2017-2018 contest is: "What Heroes Do"