THE 2022-2023 NEW OFFICERS – CONGRATULATIONS TO THEM ALL!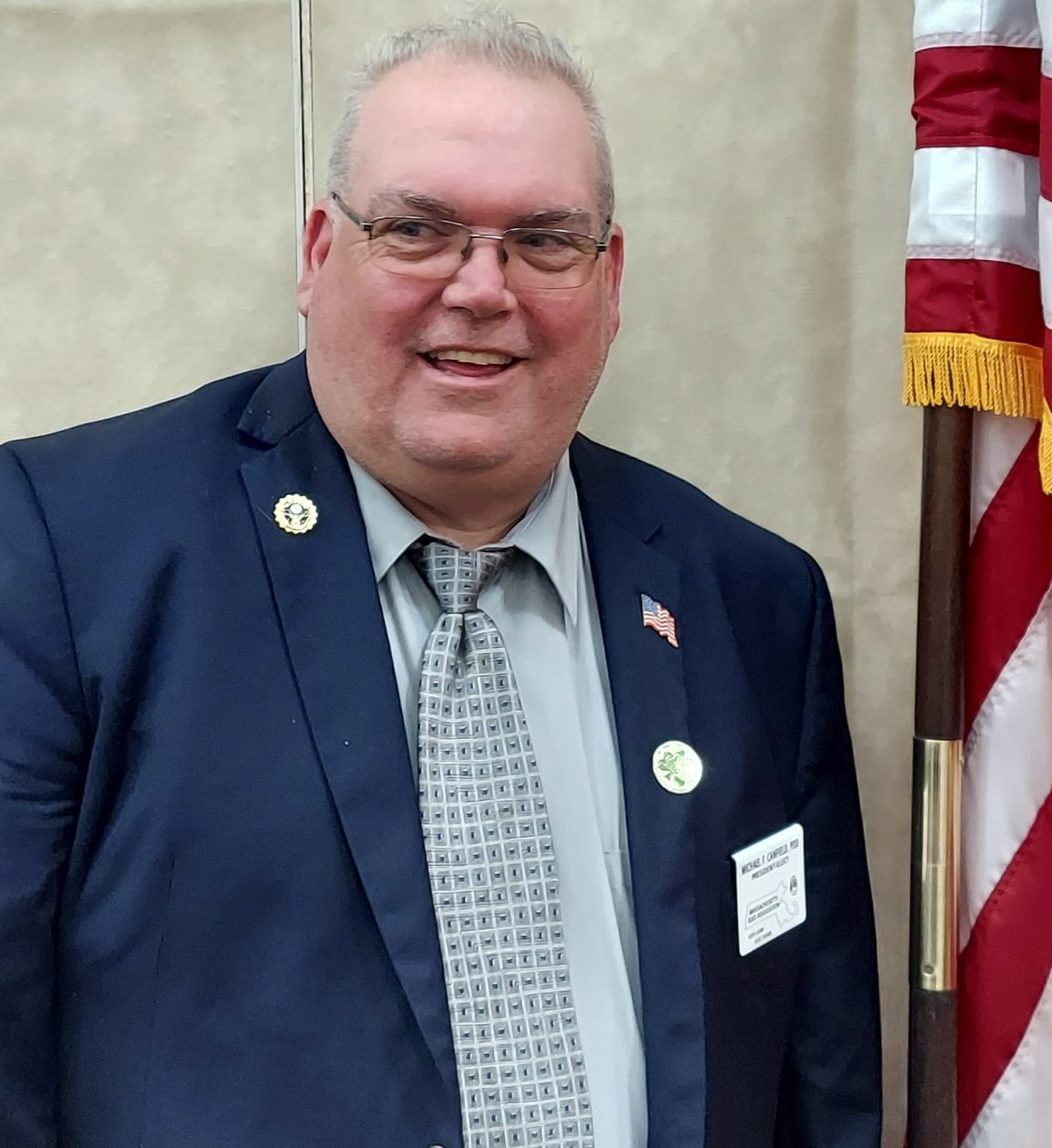 STATE PRESIDENT
Mike Canfield
Billerica Lodge #2071
Mike was initiated into the Billerica Lodge #2071 in 1984. He was active in the Hoop and Soccer shoots. Played softball against the veterans at the Bedford V.A.
In 1997 he was put in at Inner Guard. From there, he did every chair, becoming exalted ruler in 2003. He served on the Billerica Lodge Board of Trustees for 10yrs and chairman for 7 yrs. He was made Honorary Life Member on 2006. He became North District Esquire to District Deputy Harry See in 2009 and became District Deputy in 2010. He was elected as 2nd Vice President 2019.
He has been on many States Committee's; Chairman of Youth Actives, Credentials and Cornhole. Area # 3 Chairman on Soccer shoot and Lodge Activities. He also served on many others like Hoop shoot and Membership. Mike also served as State Sergeant at Arms and State Chaplain.
Mike is an active member of the North District P.E.R and P.D.D association. Running Golf tournaments or cooking for the lobster and steak cookouts
Mike met his amazing wife Anne at the State Elks softball tournament in Falmouth. They have been married for 31 years. He has two daughters, Marissa and Michaela (Who just got married to Nick Regas). Mike has been an electrical supervisor at U Mass Lowell for the past 14 years. His Dad Frank is a State Trustee.
Mike`s theme is "Love, Loyalty and Friendship"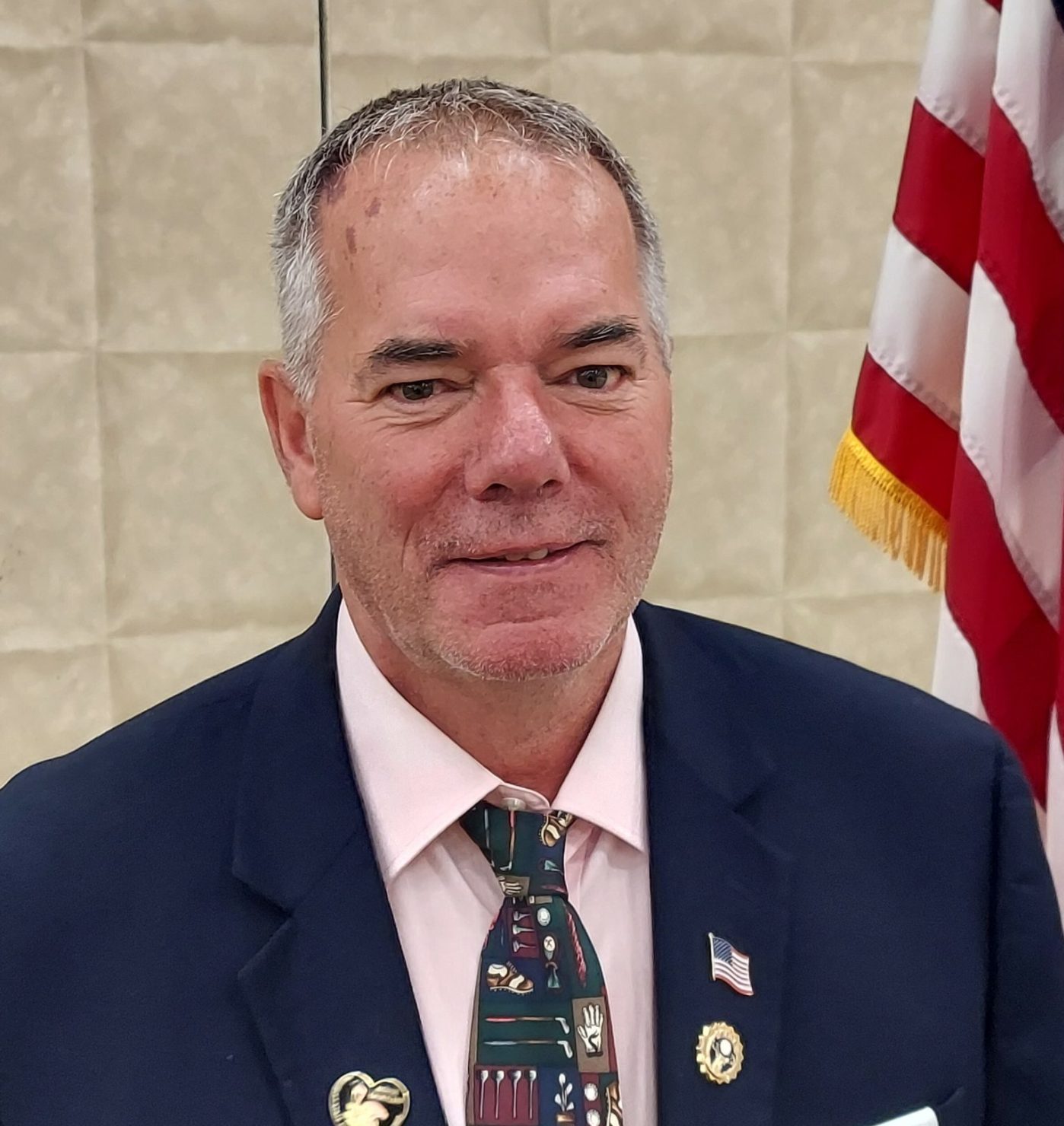 PRESIDENT-ELECT
Steven W. Hardy (Claudette)
Maynard #1568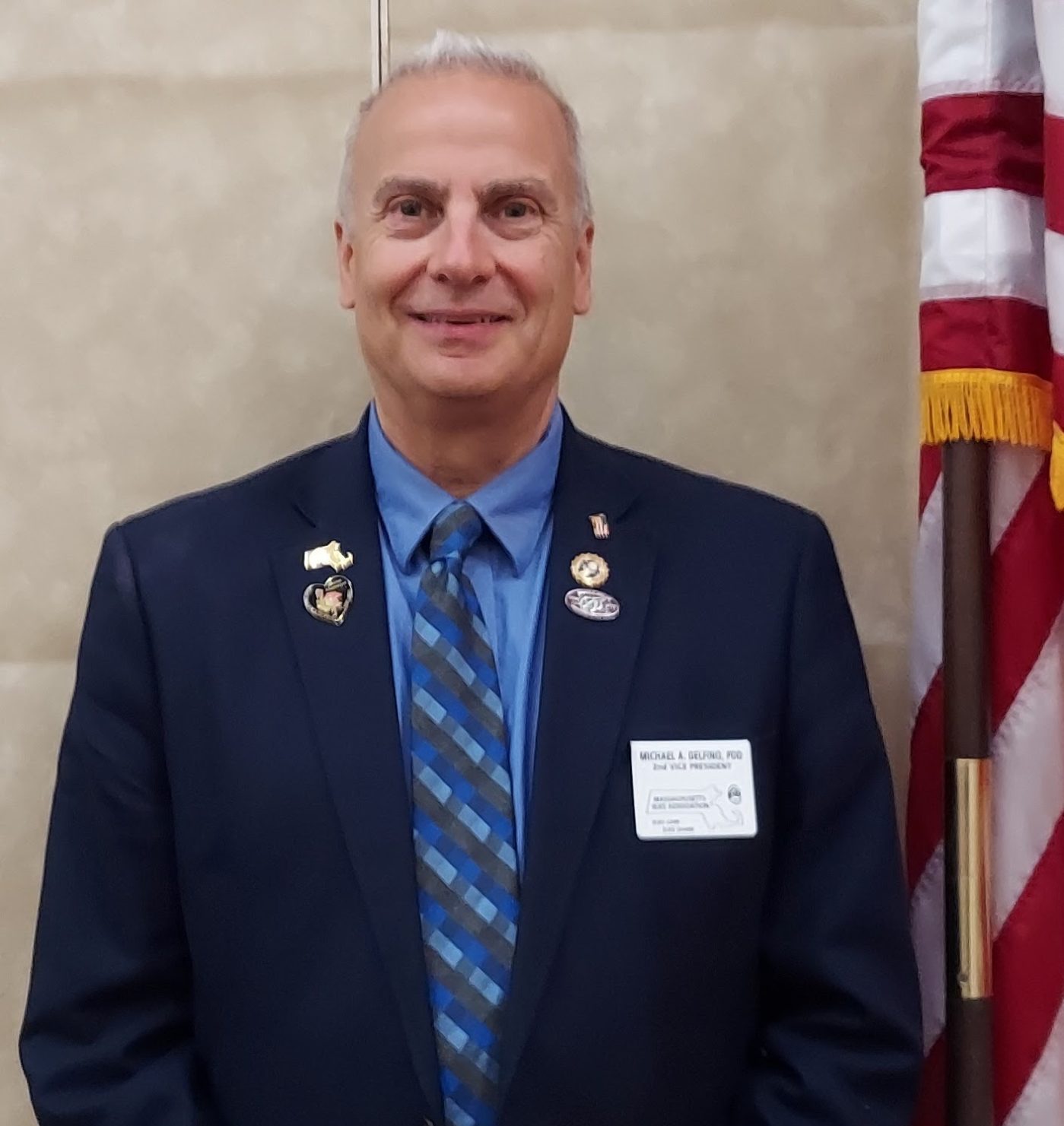 1st VICE PRESIDENT
Michael A. Delfino
Waltham/Watertown #953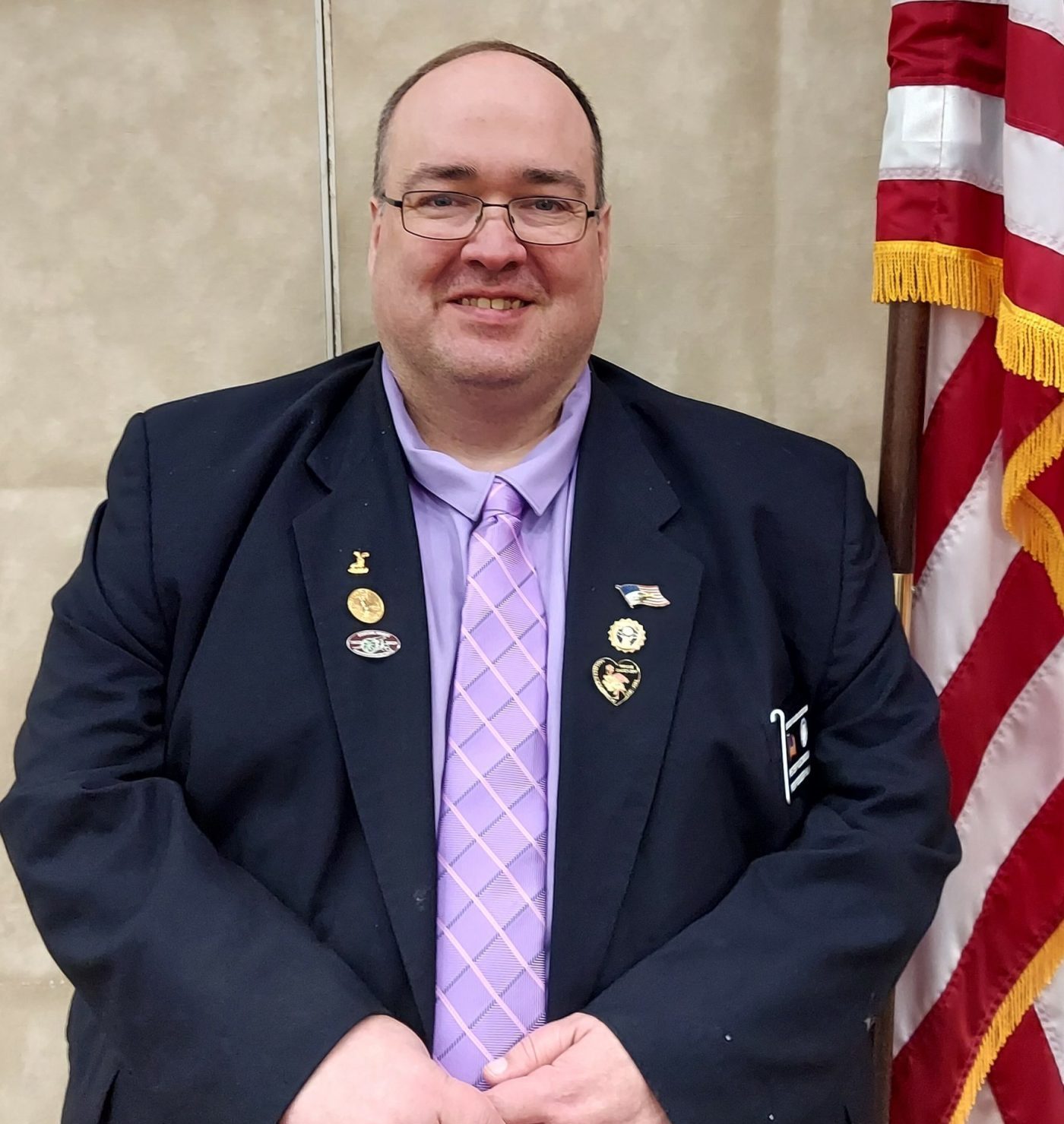 2nd VICE PRESIDENT
Peter Plecinoga (Wendy)
Beverly/Salem #1309
SECRETARY
Mark W. Cronin (Nancy)
Auburn #2118
TREASURER
John J. White (Claire)
Marshfield #2494
CHAPLIN
William V. Sawyer (Elizabeth)
Pittsfield #272
SERGEANT AT ARMS
William H. Gardner (Ann Marie)
Winthrop #1078
TILER
Linda Sabino
Attleboro #1014
ORGANIST
Timothy Avelino
Taunton #150
JUSTICE OF THE FORUM
Francis X. Olivieri (Midge)
Winthrop #1078
HISTORIAN
Dorothy Balestrieri (Joseph)
Billerica #2071
NOTICE
In case of serious illness, injury or death of any State Committeemen, present or past State Officers or others who have been actively involved in State Association affairs, Lodge Secretaries should contact the State Secretary who in turn will contact Trustees and others within the State Association to assure timely dissemination of the appropriate message. Please consult this Directory for telephone numbers and email addresses.
BOARD OF TRUSTEES OFFICERS
Chairman – Metro West District
Dennis Durant * Boston #10
Approving Member – Metro North District
William J. Crowe (Brighid) **
Medford/Malden #915
Secretary – East District
Lisa Ann Fitzgerald (Gary) **
Beverly/Salem #1309
Donald M. Barnard Jr. ***
Quincy #943
Circle District
Monique Hughes *
Randolph #2130
Circle District
Heidi M. Madden (Keith) ***
Wakefield #1276
East District
William A. Osborn (Lisa) *
Framingham #1264
East Central District
William J. Plasko, Jr. (Ann) **
Norwood #1124
East Central District
Juan Carlos Orozco (Julie) *
Saugus/Everett #642
Metro North District
John Kerins (Margaret) ***
Arlington #1435
Metro West District
Francis E. Canfield *
Billerica #2071
North District
Marie J. Harvey **
Chelmsford/Lowell #2310
North District
Shawn O'Connor (Laura) **
Middleboro #1274
South District
Donna M. Medeiros ***
Hyannis #1549
South District
Peter T. Krisak *
Northampton #997
West District
Dianna Schnopp ***
Pittsfield #272
West District
Christopher J. Melanson ***
Auburn #2118
West Central District
Timothy A. Landry **
Gardner #1426
West Central District
TERM EXPIRES 2023 * 2024 ** 2025 ***