THE 2023-2024 NEW OFFICERS – CONGRATULATIONS TO THEM ALL!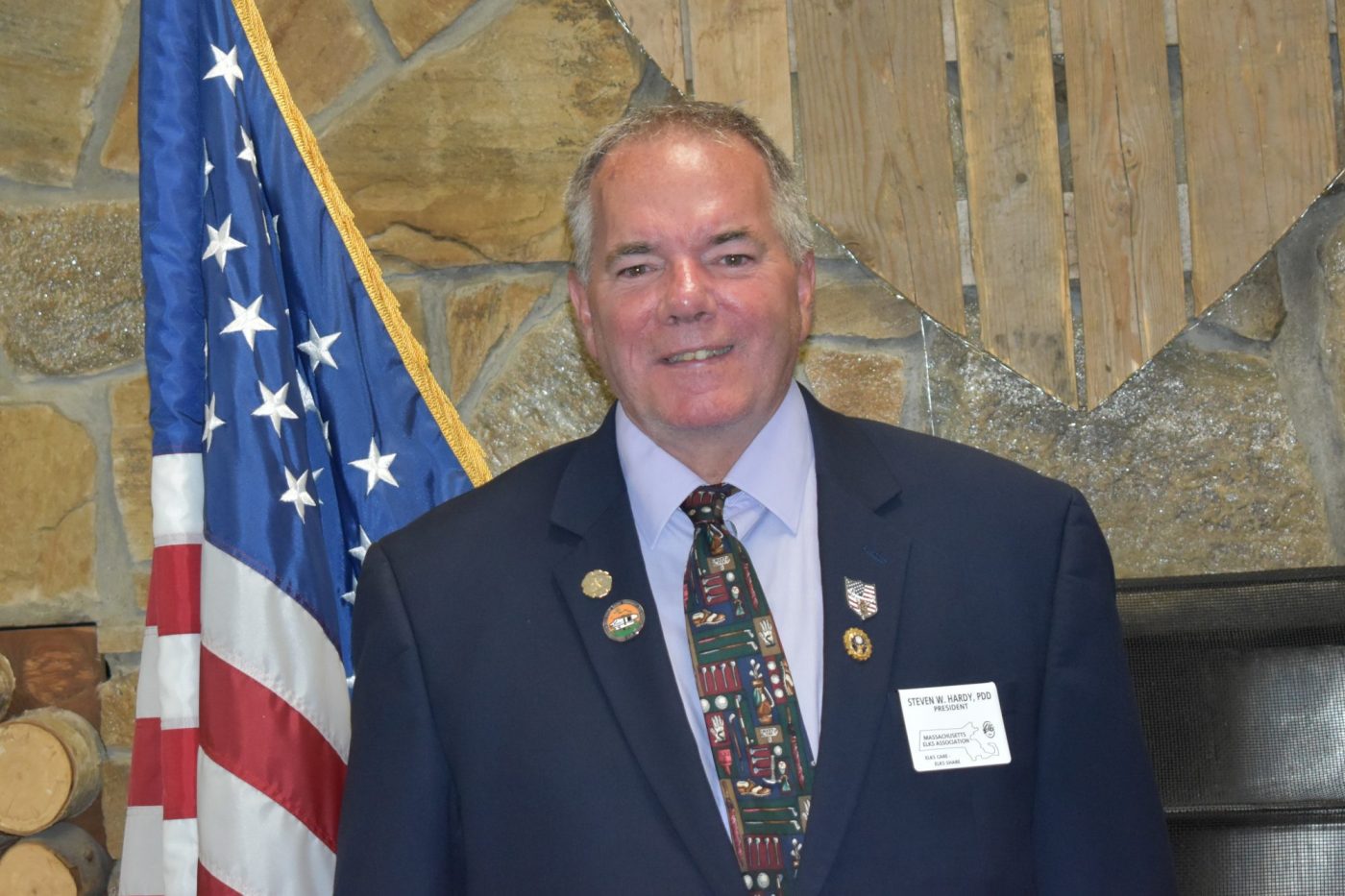 STATE PRESIDENT
Steven W. Hardy (Claudette)
Maynard-Clinton #1568
Steve was initiated in the Maynard Lodge of Elks in 1982 with his Dad George as his sponsor. He became active in the Lodge soon after serving as Investigating and Indoctrination Chair in 1984 to present. Steve started through the Chairs in 1996 as Lecturing Knight serving all chairs and becoming Exalted Ruler in 2000-2001. He served as Lodge Esquire afterward from 2001-2012. He was Chairman of the Hoop shoot and Soccer shoot 1998-2002. Steve has been a successful Chairman of the ENF for the Lodge from 2015 to present he has made the Per Capita and has helped many charities for this. He has also chaired the Christmas Tree Committee since 2000 with 100% of sales going to Charities for the Communities as well.
Steve has been active in the Maynard Lodge since becoming a Member volunteering his services in all aspects of maintenance, from landscaping to roof repairs and all everything else that needed help, he was always available to assist. He was honored 3 times as Officer of the Year and voted in as Honorary Life Member in 2013.
Steve has served the State Association as well serving in the annual Golf Tournaments from 1994 and becoming General Chairman in 2001 until now. He was appointed State Trustee in 2002, former committee Member of the Suffolk Downs, Officer Training, Fenway Park, Blood Drive, and Veterans Motorcycle run. Past State Historian 2014-15 and 2018-19 and also past State Sergeant of Arms 2016-17.
Steve was appointed Esquire to the District Deputy in 2008-09 and honored to become District Deputy Grand Exalted Ruler for the East Central District in 2009-10.
Steve met his wife when he was dairy farming in Brookfield and has been Married to his Wife Claudette for 41 years now. Steve has 3 great children Amanda, Steven, and Erica and has been blessed with 5 awesome Grand children Destiny, Steven Jr., Mariah, Addison, and of course Charlotte.
Steve is looking forward to a great year serving as the Massachusetts Elks Association State President as his theme is "Family", with a saying "it is a great day to be an Elk"!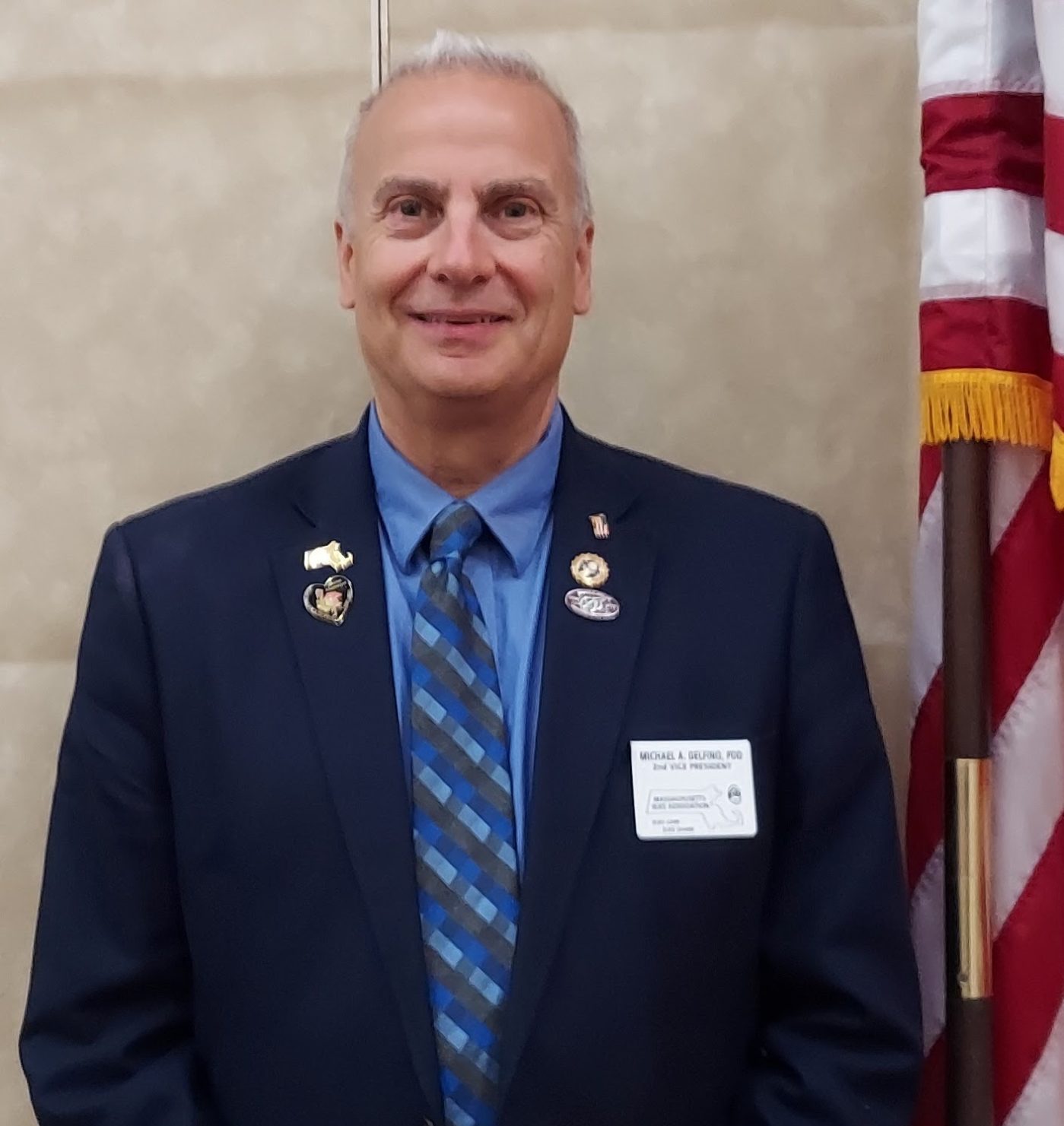 PRESIDENT-ELECT
Michael A. Delfino
Lexington-Waltham #2204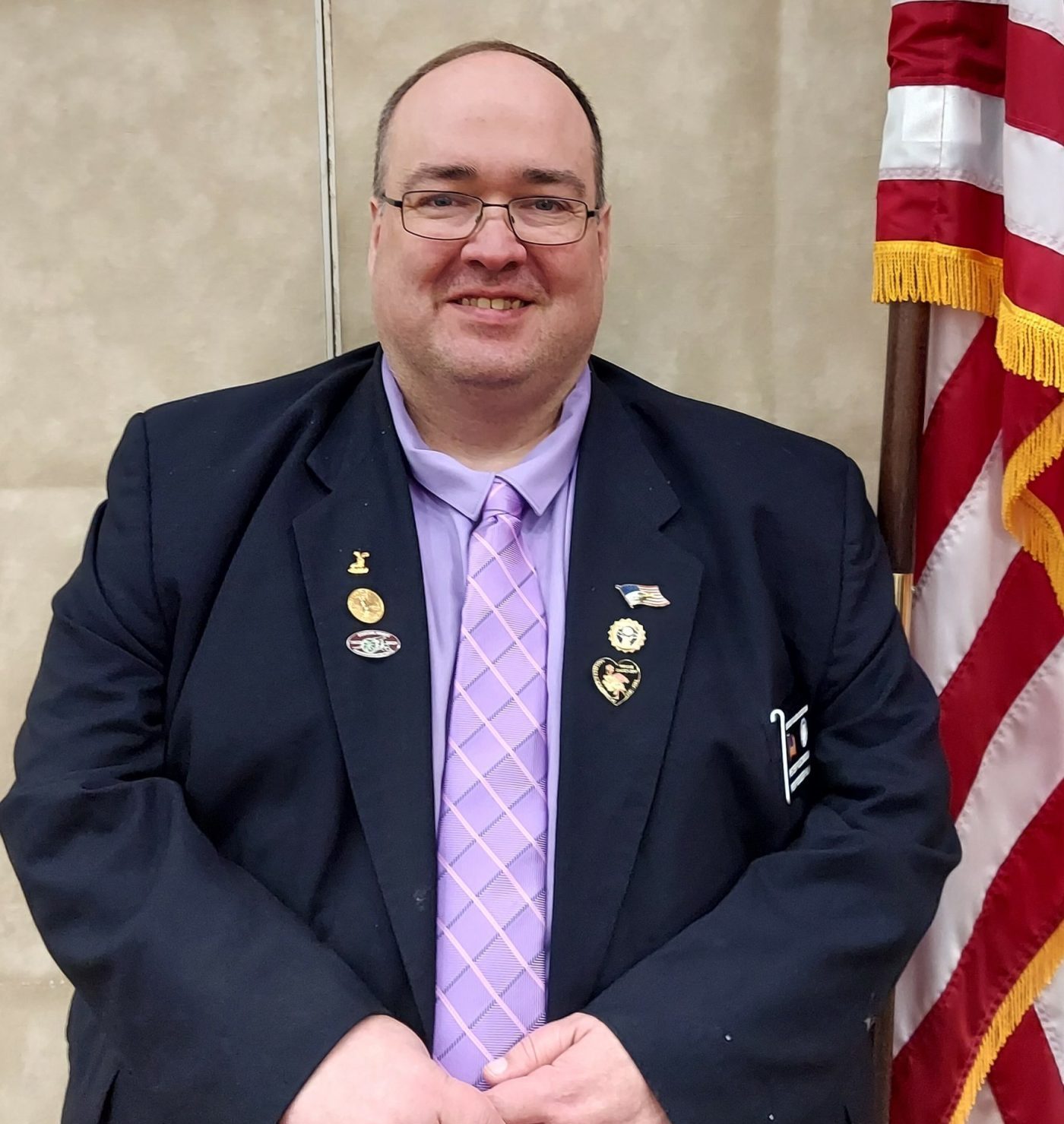 1st VICE PRESIDENT
Peter Plecinoga (Wendy)
Beverly-Salem #1309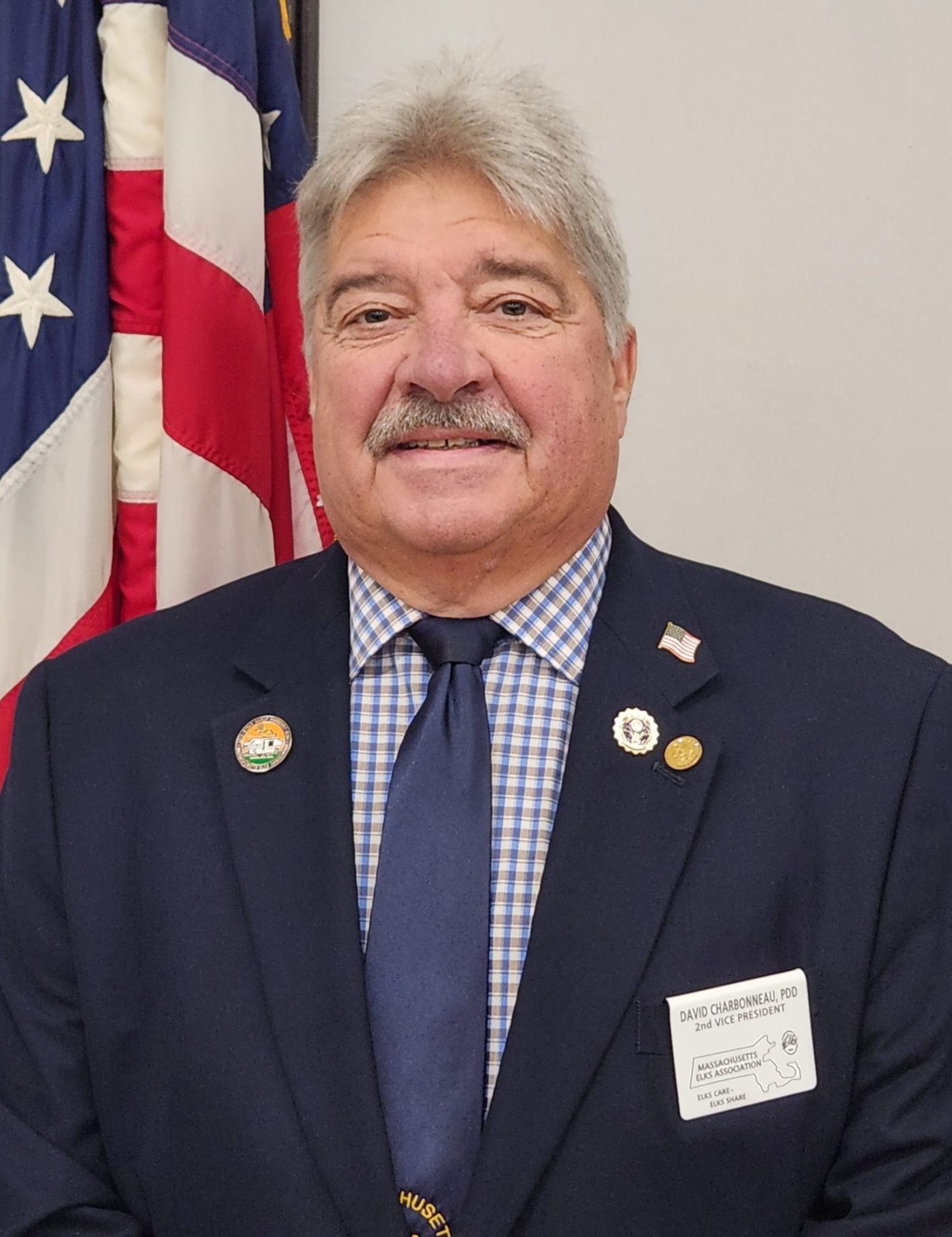 2nd VICE PRESIDENT
David G. Charbonneau (Debra)
Auburn #2118
SECRETARY
Mark W. Cronin (Nancy)
Auburn #2118
TREASURER
John J. White 
Marshfield #2494
CHAPLIN
David Dennett (Tina)
Franklin #2136
SERGEANT AT ARMS
John H. Finkenzeller (Lisa)
Beverly/Peabody #1319
TILER
Kristen Doyle
Hudson #959
JUSTICE OF THE FORUM
Francis X. Olivieri (Midge)
Winthrop #1078
HISTORIAN
Andrea Tobin
Maynard/Clinton #1568
NOTICE
In case of serious illness, injury or death of any State Committeemen, present or past State Officers or others who have been actively involved in State Association affairs, Lodge Secretaries should contact the State Secretary who in turn will contact Trustees and others within the State Association to assure timely dissemination of the appropriate message. Please consult this Directory for telephone numbers and email addresses.
BOARD OF TRUSTEES OFFICERS
Chairman of the Board – Metro North District
William J. Crowe (Brighid) **
Medford/Malden #915
Approving Member – Circle District
Donald M. Barnard Jr. (Shaina)** Quincy #943
Secretary – East District
Lisa Ann Fitzgerald (Gary) **
Beverly/Salem #1309
James Hersey ***
Mansfield #2633
Circle District
Heidi M. Madden (Keith) ***
Wakefield #1276
East District
William J. Plasko, Jr. (Ann) **
Norwood #1124
East Central District
Glenn Beck ***
Hudson #959
East Central District
Sandra Defrancisco ***
Revere #1171
Metro North District
John Kerins (Margaret) ***
Arlington #1435
Metro West District
Alysia Osgood-Murphy ***
Lexington/Waltham #2204
Metro West District
Marie J. Harvey *
Chelmsford/Lowell #2310
North District
Darlene Lockhart ***
Tewksbury/Wilmington #2070
North District
Shawn O'Connor (Laura) *
Middleboro #1274
South District
Donna M. Medeiros **
Hyannis #1549
South District
Dianna Schnopp ***
Pittsfield #272
West District
Richard P Bart (Mary) ***
Northampton #997
West District
Christopher J. Melanson ***
Auburn #2118
West Central District
Timothy A. Landry **
Gardner #1426
West Central District
TERM EXPIRES 2024 * 2025 ** 2026 ***